4. What are the needs of the beneficiaries in adjusting the current lecturer/trainer selection model, if any?
4.1. What lecturer/trainer selection model does JACA apply?
4.2. What is the beneficiaries' assessment of the model currently in use?
5. In what ways could cooperation/collaboration with other USAID efforts and programs be more effective?
The evaluation employed a mixed-method data collection approach and triangulated data from the following sources:
• Review of Activity documents and secondary documentation relevant to the anti-corruption topics.
• Key informant interviews with 26 participants, including JACA's partner POs/prosecutors, courts/judges, the HJPC and its bodies, and international organizations.
• Six focus groups with 20 JACA beneficiaries.
• HJPC administrative data and JACA survey data covering progress in processing HCOC cases and perceptions of the HCOC prosecutors related to processing of HCOC cases.
• Observation of four JACA-organized training events.
The final evaluation report may be accessed at the link below.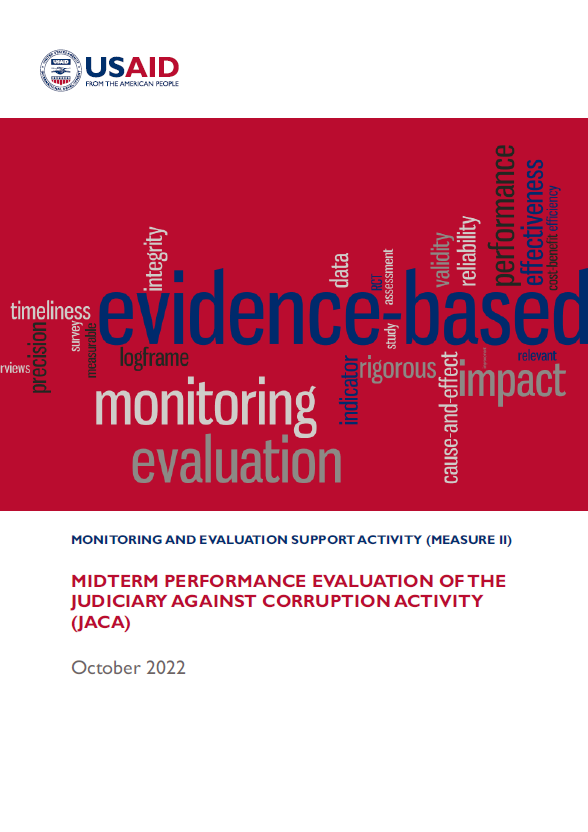 (click on the image to download the file)